"CloserOS"

The Essential Operating System to Bring You Closer
aug 2020
A sneak peek at CloserOS™ ☻
We are all Closer; Digitally.
CloserOS™ brings essential, high-performance, distance-optimised technology to make cyberspace connections FeelReal®.
Coming Soon To A Machine Near You. CloserOS ™ asks if you are gonna cross the line. We are 6 feet apart, but always Closer with CloserOS ™.
Extremely Limited Release Coming Soon On An Undisclosed Friday Not Far Into The Future. cc Rebecca Black.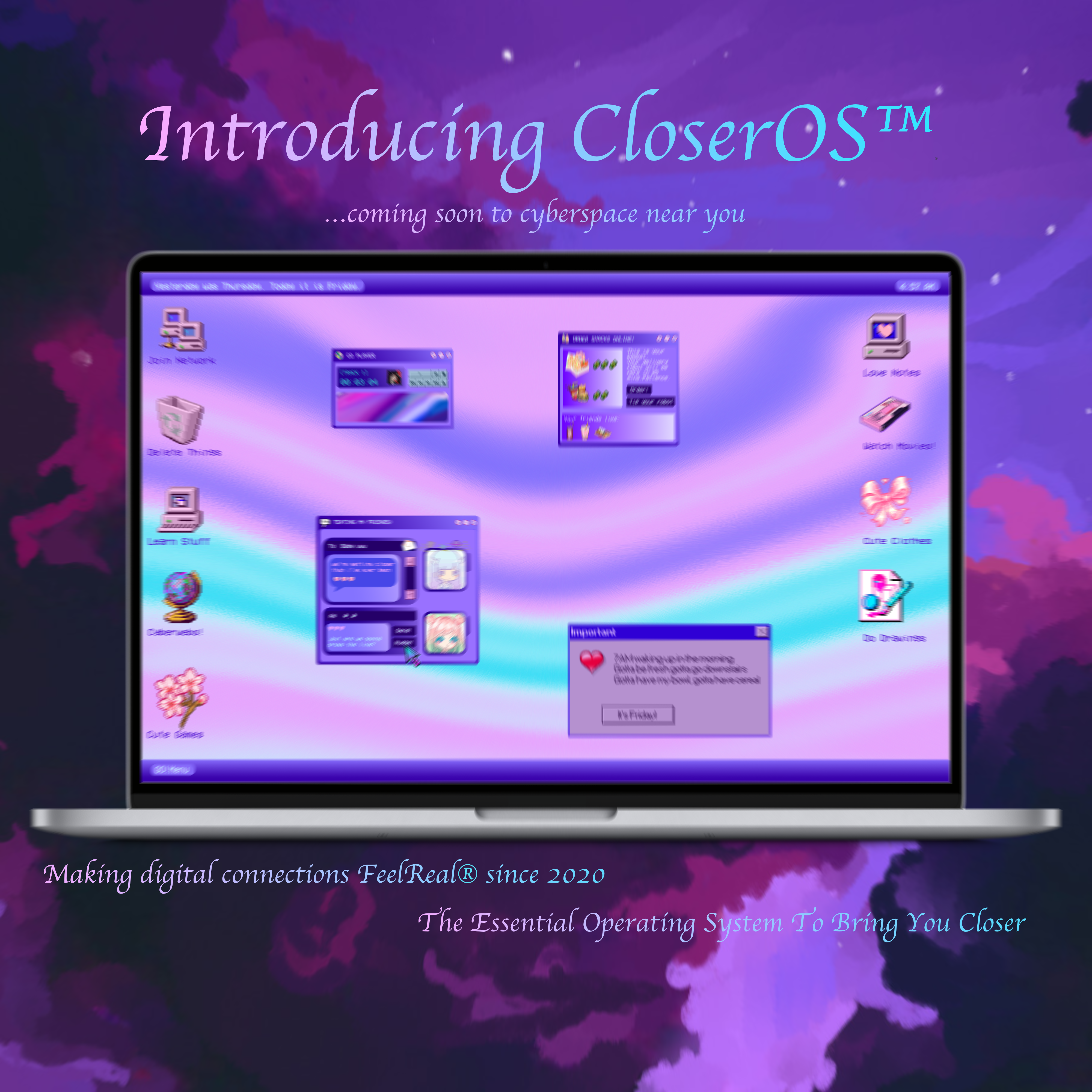 The design of CloserOS embraces what brought us joy in our early online lives. CloserOS understands that we want to be
Closer
at a distance. We live in a society that is hyperconnected, and CloserOS wants your connection to FeelReal® while maintaining a safe distance.
CloserOS asks you to cross the line, bridging your cyberreality with the physical. Above all, we hope you enjoy every Friday, waking up in the morning, getting your bowl and getting cereal.
⊱ ━━━━━━━━.⋅ εïз ⋅.━━━━━━━━ ⊰